Description
Get the Trendiest Diaper bag today. As a new Mom, you would know how essential it is to have a functional Diaper bag that can carry everything your baby needs. With our baby diaper bag, you can forget carrying big bulky shoulder bags and instead flaunt this super sleek and stylish bag that can store multiple things at one go. The wide zipper opening with metal support and beautifully crafted golden zippers give this bag an elegant look. And with all the space and room for accessories, the bag is also Super lightweight.
 COD ALL OVER INDIA + FREE SHIPPING
10 AMAZING FEATURES!!
Massive StorageThis bag might look small, but it has a massive storage capacity. The unique design of the bag gives you a deep storage area that can be accessed with great ease and comfort. Multiple storage pockets will ensure it remains organized and fuss-free.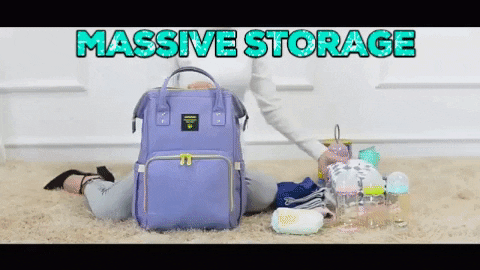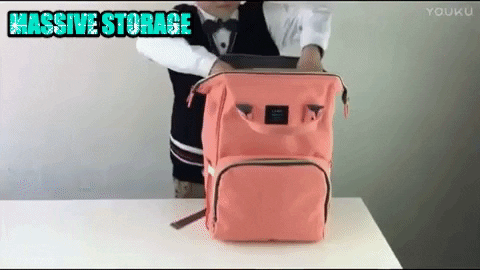 Diaper StorageSeparate areas are designed in the bag for diaper storage with a special separate waterproof enclosure for dumping wet diapers and wet clothes. This makes sure your dry and wet diapers remain unspoiled and safe.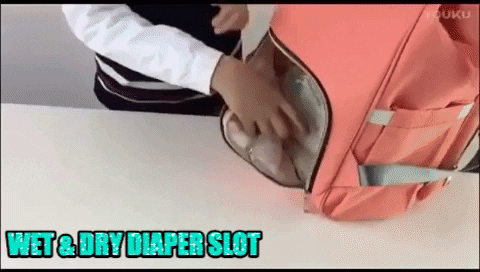 Insulated Baby BottlesThe Bag also has Tin foil Insulated pockets to maintain the perfect temperature for your Baby's milk and water. Provides Easy access to the bottles without having to go through the entire bag and Zero spillovers.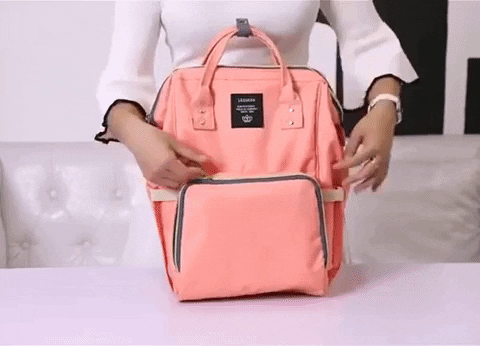 Wet Wipe PulloutEasy and separate pocket area with Wet wipes is great for a quick access in emergency situations. Because of its outside access, you don't have to dig deep into your bag to pull out a wet wipe.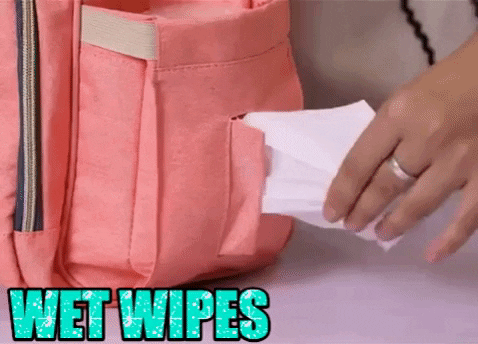 WaterproofThis entire bag is completely waterproof and will make sure nothing gets damaged in any weather or water spill on it, making it very easy to maintain the looks.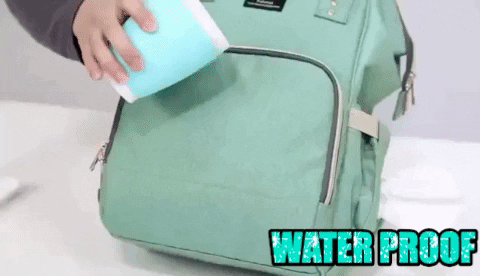 Hands-free CarriageVersatile Design of the bag allows it to function as a backpack, a handbag or as an attachment to the pram as well. You can easily take care of your baby without having to worry about lugging a bulky and inconvenient bag.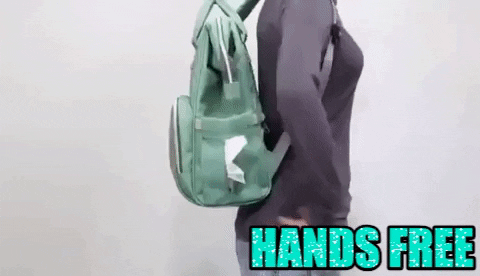 Fish Mouth OpeningThe fish mouth opening design of the bag gives you a deep storage area and can accommodate wider items that can be accessed with great ease and comfort.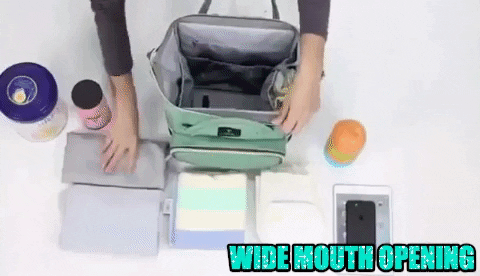 Easy AccessThoughtful designing of the bag provides you with a clutter-free storage of things and with its wide opening at the back, you can reach even deeply buried items in seconds without having the empty the bag completly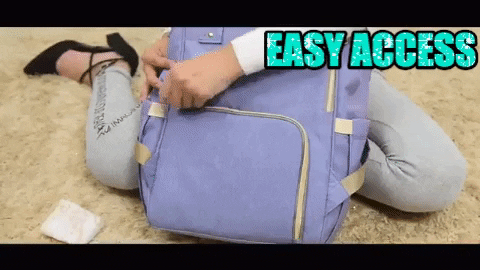 Secret PocketThe bag also provides for a secret pocket on the back panel for your valuable items like phone or money, so you don't need to carry separate bags for yourself and your baby.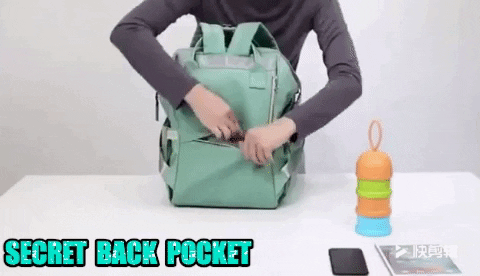 Design and ColorsThe bag is designed to look extremely hip and trendy and comes in a variety of colors to match your looks. Take it to the mall, restaurant, shopping or just for a stroll in the park. It's perfect look will make heads turn for sure!
Shipping Time:-  Kindly allow 3 to 5 days for shipping