Description
Magic Wrap up
If you have a hard time to get a really big bun of your hair, then do not worry about it anymore with all new magic wrap up, it is a secret that is  underneath your bun. This wrap up allows you to create a perfect bun in just minutes, that means you are ready to go anywhere with a good look. You can create a quick bun anywhere and anytime which makes it a perfect accessory for your hair. 
Reasons why it is a perfect accessory
lets you create perfect buns in minutes:- No more wasting time to roll and create a bun, all it takes is just a few minutes to walk around with a gorgeous looking bun.
All by yourself:- Wrap up makes it easy and simple for anyone and can be done all by yourself.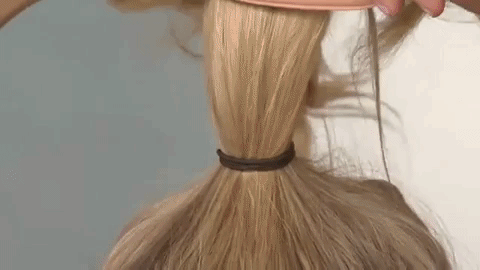 anywhere & anytime:- Doesn't matter where you are you can create a perfect looking bun in just minutes. whether you're in office or pool.
No more bobby pins:- Forget about removing all the pins as you get back home. Wrap-Up holds your hair together and lets it stay in position without any pins.