Description
SPILL LID STOPPER
Silicone pot cover keeps your stovetop clean from spills effectively, that means no more messy kitchen. Just putting it on top of the pot like a lid will ensure no spills. Fits 10 to 12-inch pots and pans. It covers a temperature range from -76 ~ 446, which means it is safe for microwaves and ovens. Made of silicone material. It is dishwasher safe, flexible, and durable. Store it without damage.
Perfect splatter guard when cooking food on a pan that can spit oils on your stovetop or splashback. Ideal for cooking pasta, rice, potatoes, soups and other starchy liquids that boil over easily.
REASONS WHY EVERY KITCHEN NEEDS ONE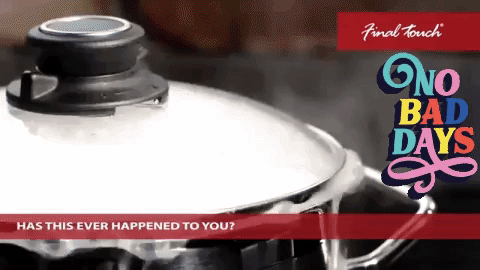 EASY USAGE & MULTI-FIT:- This Lid Stopper is 11.5″ diameters that can fits on any pots & pans with an opening of 6″ to 10″ diameter. You can just set your cooking pot to boil and then walk away without having to worry about over spilling.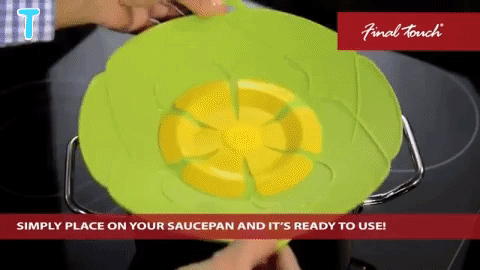 HEAT-RESISTANT & EASY CLEANING:- Heat-resistant up to 460F/240C. Can be used in a Microwave. This Silicone Lid Stopper is very easy to clean and fresh for daily use. You can simply place it in your dishwasher or wash by hand and let dry.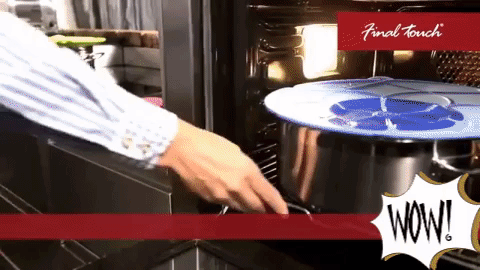 HIGH ELASTIC:- Silicon lid stopper is elastic and very flexible which ensures it is wear and tear proof. This boil spill stopper will last you very long.
Special vent:- Allows vapor to escape easily when boiling which in turn prevents from overflowing.
Food grade silicone:- All VacuLids are made with food grade silicone. You and your families health and safety are our top priority.